Meeshu Agnihotri
UX / Product Designer
Made with
Rapport
Helping Cancer Patients Reflect on their Diagnostic History
From Jan 2016 to May 2017, I worked on two project efforts aimed at improving patient comprehension and physician-patient communication of diagnostic history. The first effort was part of a bigger study that led to Rapport - a prototype tool for viewing diagnostic reports, understanding medical terms and taking notes. The second project explored comparing diagnostic reports over time in detail.
Key Challenges
Limited understanding of patient needs

Limited existing digital tools designed for patients (as opposed to practitioners)
Limited understanding of communicating complex medical information to patients
Key Activities
User Research ( Social Media Analysis, Thematic Analysis, and Interview Analysis)

Affinity Diagramming
Conceptual Prototypes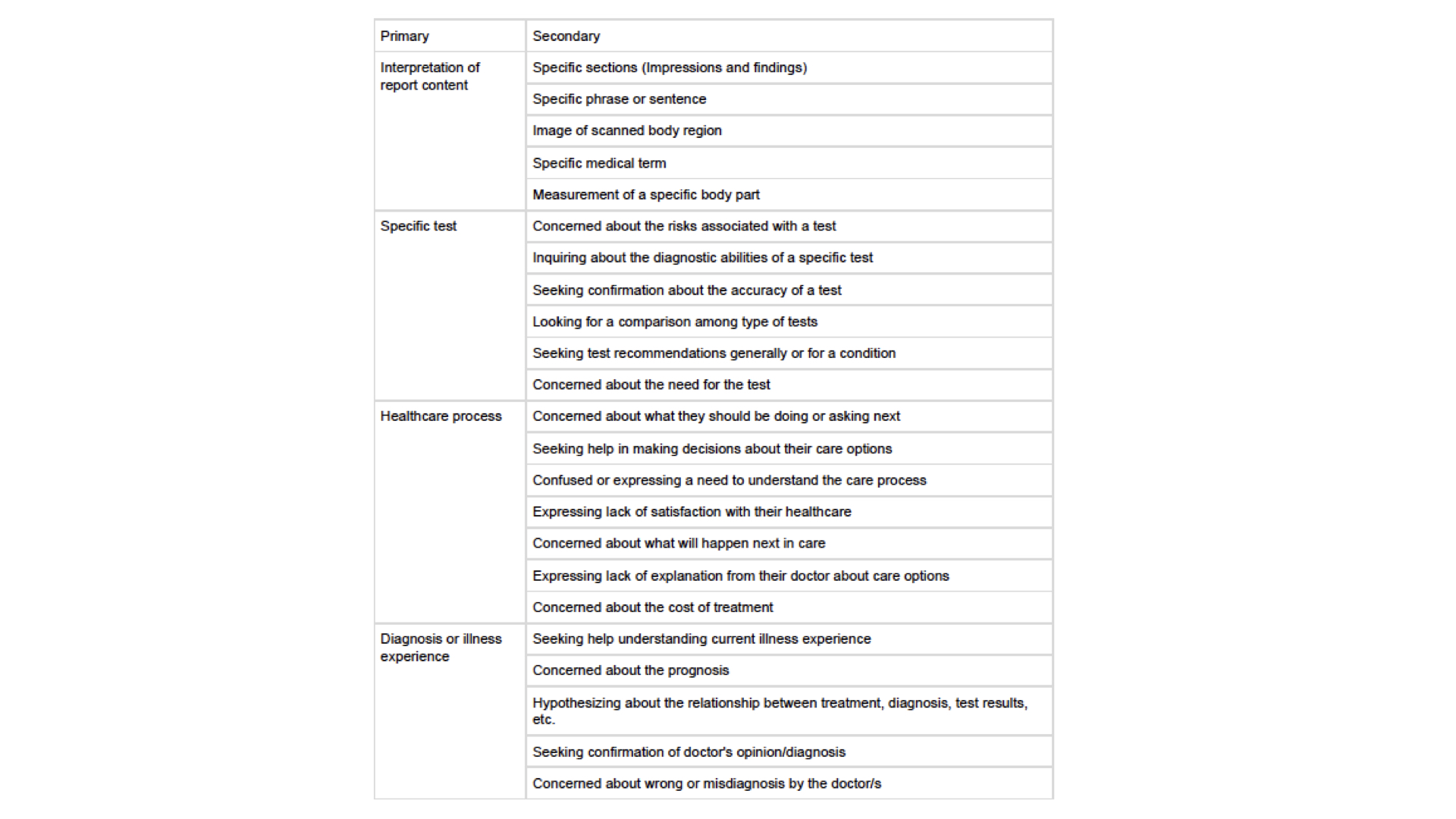 Rapport v1 - Thematic Analysis
For the first phase of the project, I was responsible for conducting social media analysis and thematic analysis along with another teammate. The goal of the project was to understand patient information needs from their medical reports. We identified 23 themes characterizing the different kinds of questions posed by patients on various social media groups. We clustered the themes under four topics. This along with other findings led to Rapport v1.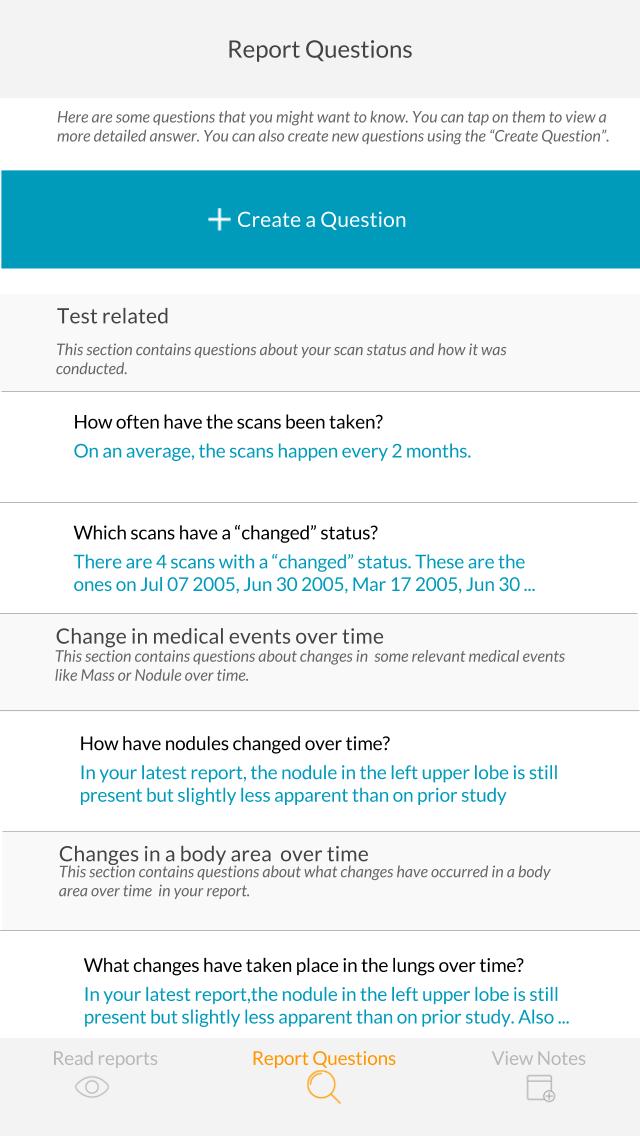 Rapport v2 - Conceptual Prototype
In the second phase of the project, I explored different form factors, concepts and visual representations to compare diagnostic reports. I was specifically interested in common types of questions that patients were interested in exploring with their diagnostic reports such as -
Is the test result stable, better or worse?

Was the test done with or without contrast?

How often has the patient had the tests done?
Have the results changed or remained stable or worsened over time?
How has the tumor size, shape and structure changed over time?